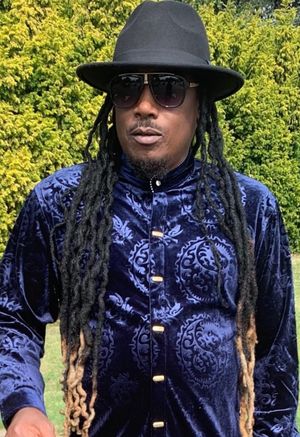 Tenna Star born in Kingston Jamaica to a family of nine children grew up in the Red Hills Road area where he spent most of his life. His singing career and everything he has done in the music business he owes it all to his mother who is the back bone for everything. His early stages of development as a singer came from his mother who he heard singing all the time. 
The work of God was taught and sung daily in his house, his first band was a gospel group which was formed by his mother, called the Tenn's brothers which consisted of Tenna Star, his older brother and his younger brother Mark Tenn who is also a prominent force in the music business. After leaving high school Tenna began doing odd jobs here and there mainly graphic designing, which he is good at, but singing was always in his blood and every opportunity he got he would sing. 
Tenna's earliest experience in the dance hall was singing on numerous sounds like Crystal sound Rambo International, Playmate sound, Small Axe sound, Kilimanjaro to name but a few. 
Singing alongside Red Dragon, Flourgon, Daddy Lizard, Sanchez, Buju Banton, Terry Ganzie, Courtney Melody, Mr Vegas, Quench Aid to name a few. Tenna started performing on various stage shows around the island. His first song was recorded on the Powermatic label [Danny Brownie studios] called 'Close to you', he then went onto record for various record labels like Sir Guy label, New Name records, GG records where he teamed up with Norrisman [DJ] but Kilimanjaro studios [Dub Store] became his home base where he gained great respect and popularity. 
Tenna Star then came to England in 1994, upon his arrival he wasted no time in gaining instant recognition and fame in Birmingham and the London area. His talent was quickly discovered by a lot of record producers like Stingray Records where he recorded "Blessed Be, Rebel…My Cherie amour, You and me, Drowning and his latest ''In the streets'' which gained great popularity for him in the UK and Europe. He went onto record "African Princess" for producer Murray Man which was a big hit in Europe, where he toured with Murray Man in Switzerland and Sweden and Austria, Tenna Star has worked with most of the great names within the music industry, such as the likes of Freddie McGregor, Marcia Griffiths, Garnett Silk, Luciano, Bounty Killer, Beenie Man and Sir John Holt where he supported him on his UK tour and supported with Beres Hammond Uk tour.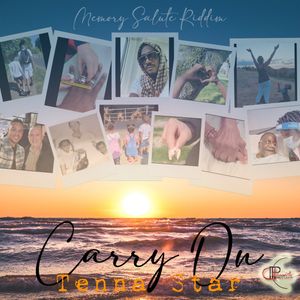 QUOTES
"Still we've got to face it, life is what you make it; There's no room to fail now, stand up and rise now." - Tenna Star
— Carry On
"We stand strong no matter how hard things get rough...In God we put our trust always and forever." - Tenna Star
— Meta-Klan Music

PHOTOS